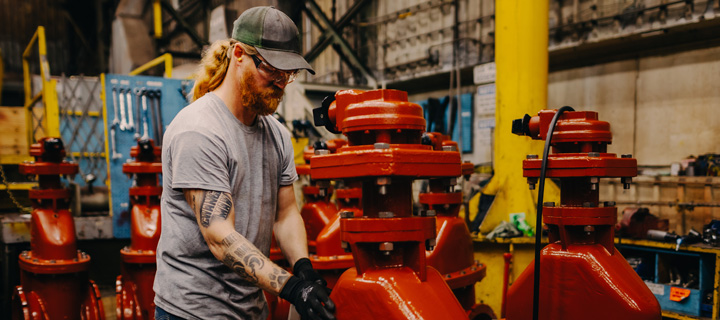 About Us
Clow Valve Company produces waterworks valves and fire hydrants in Oskaloosa, Iowa.
For more than 130 years, Clow Valve has been servicing its customers as one of the United States' premiere manufacturers of iron valves and hydrants for the waterworks industry. Since 1878, our facilities have grown, and they continue to be improved through capital expenditures.
Our relationships with our customers allow us to anticipate their needs, provide a superior level of service and, ultimately, help them focus on the intricacies of their business, without worrying about their experience with us. Consequently, our customers frequently see the benefits of doing business with us directly on their bottom line. Our employees, stability, lasting relationships, sound decision making and unwavering commitment to quality and customer service ensure that our customers will continue to enjoy partnering with Clow.
Clow Valve exceeds customer's expectations every day!
Company Information
Company Headquarters
902 South 2nd St
Oskaloosa, IA 52577
800-829-2569
641-673-8269 Fax
California Office
7345 Sycamore Canyon Blvd
Suite 102
Riverside, CA 92508
888-889-2411
951-735-0837 Fax
Contact Us Online