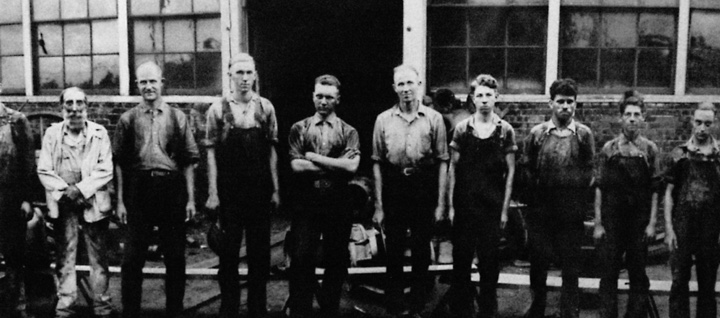 Company History
Despite all the advances and improvements in the last 100 years, the supplies of adequate quantities of clean water continues to be a major goal. Although the amount of water in the world has not changed since the day Noah floated his Ark, the increasing needs of industry and irrigation and the loss to pollution compounds the overall requirement. As it has during the past century, Clow will continue to be in the forefront in expanding the scope of its products and services in helping to provide clean, abundant supplies of water for the betterment of all.

Raymond G. Rinehart, former President of Clow Corporation
Clow Valve Company's roots date back to 1878. Then known as James B. Clow & Sons, the company was a jobber of wrought iron pipe and other foundry products. In 1890, Clow added fire hydrants and waterworks valves to its line by becoming a distributor for the Eddy Valve Company of Waterford, N.Y.
In the 1940s, Clow purchased the Eddy Valve Company and the Iowa Valve Company of Oskaloosa, Iowa. The combination of these two companies enabled Clow to become national in scope, making further expansion possible. In 1972, Rich Manufacturing Company of Corona, Calif., was acquired. This added the wet barrel fire hydrant to Clow's already significant product line of waterworks products.
In 1985, McWane, Inc. purchased all of Clow Corporation's stock, and Clow became a wholly owned subsidiary. In 1996, the Waterworks Division of Long Beach Iron Works was acquired by Clow, adding to the extensive fire hydrant line.
Today, Clow Valve Company operates at two locations: Oskaloosa, Iowa, and Riverside, Calif. The Oskaloosa plants include iron and brass foundries, a machine shop, assembly, finished goods warehousing, shipping and administrative offices. The Riverside location includes a distribution center and sales office. We are proud to continue our history of offering manufactured products that comply with "Made in the USA" requirements.