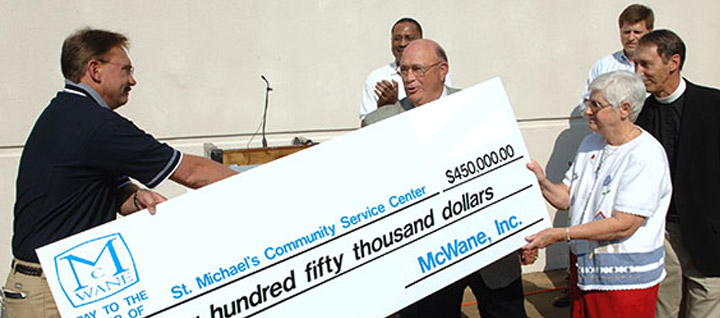 Community
Clow Valve Company invests in its community, not only financially, but also for the sake of a happier and healthier community to live, work and play. Clow team members are committed to the communities in which they live.
Clow Valve has a strong commitment to support the Oskaloosa community and has several partnerships with which it partners with each year.
Recently, the Oskaloosa community was chosen as one of 10 communities in the state of Iowa to be a Blue Zone Community, which means they will be a benchmark community for the Iowa's Healthiest State Initiative, which is sponsored by Wellmark in collaboration with Healthways and Blue Zones.  The Healthiest State Initiative is a privately led public initiative intended to inspire Iowans and their communities to improve their health and happiness. To achieve our goal, individuals, families, businesses, faith-based organizations, not-for-profits and the public sector will unite in a community-focused effort to make Iowa the healthiest state in the nation by 2016. Most recently, Iowa has jumped from 19th to being ranked 9th in one year, and Clow is proud to be a part of this wellness-based community Initiative. To learn more about becoming a part of this great movement, visit www.iowahealthieststate.com.
Our team members are involved in the community in the following ways:
Clow member is chairman of the Mahaska County United Way
Clow member is chairman of William Penn University Advisory Board
Clow member is on the Mahaska Leadership Institute Committee
Clow member on the William Penn University Athletics Boosters fundraiser committee
Clow members coach Little League teams
Clow Valve is a member of the Oskaloosa Chamber and Development Group
Clow member is on the Mahaska County Blue Zone committee
Clow members on the Isaac Walton League Board
Clow members on Oskaloosa Board of Education
Clow members volunteer their time to work at the Oskaloosa Live After Five band concerts
Clow members on county fair boards
Clow Valve is a proud member of the Oskaloosa, Iowa, community.